Part of my experimentation with collageing multiple watercolor elements into one single image to explore poetry and composition.
​​​​​​​​​​​​​​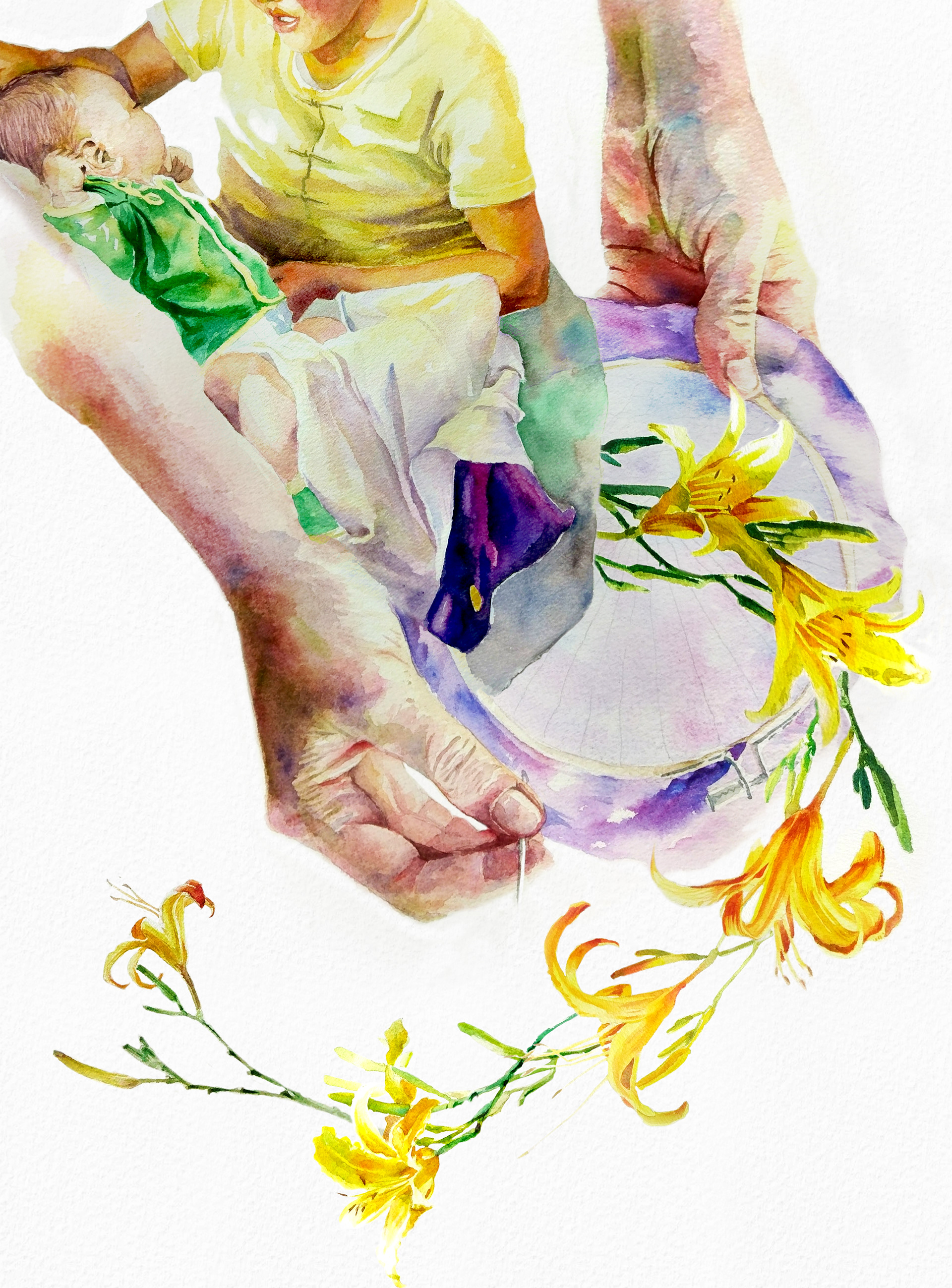 Song of a Travelling Son - digitally collaged watercolor
Based on Classical Chinese poem by Meng Jiao
孟郊 - 遊子吟
Sewing-thread in hand, the loving mother;
Clothes for the son to wear, her travelling son.
On and on she sews, his leaving now nears;
Stitch on stitch, she fears -- a delayed reunion.
How shall my heart of a mere grass seedling, ever 
Repay the embracing rays of her ever spring sun!
慈母手中線, 
遊子身上衣;
臨行密密縫, 
意恐遲遲歸。
誰言寸草心, 
報得三春輝?
Translation by: Andrew Wang-Fat Wong 黃宏發