Part of my experimentation with collageing multiple watercolor elements into one single image to explore poetry and composition.
​​​​​​​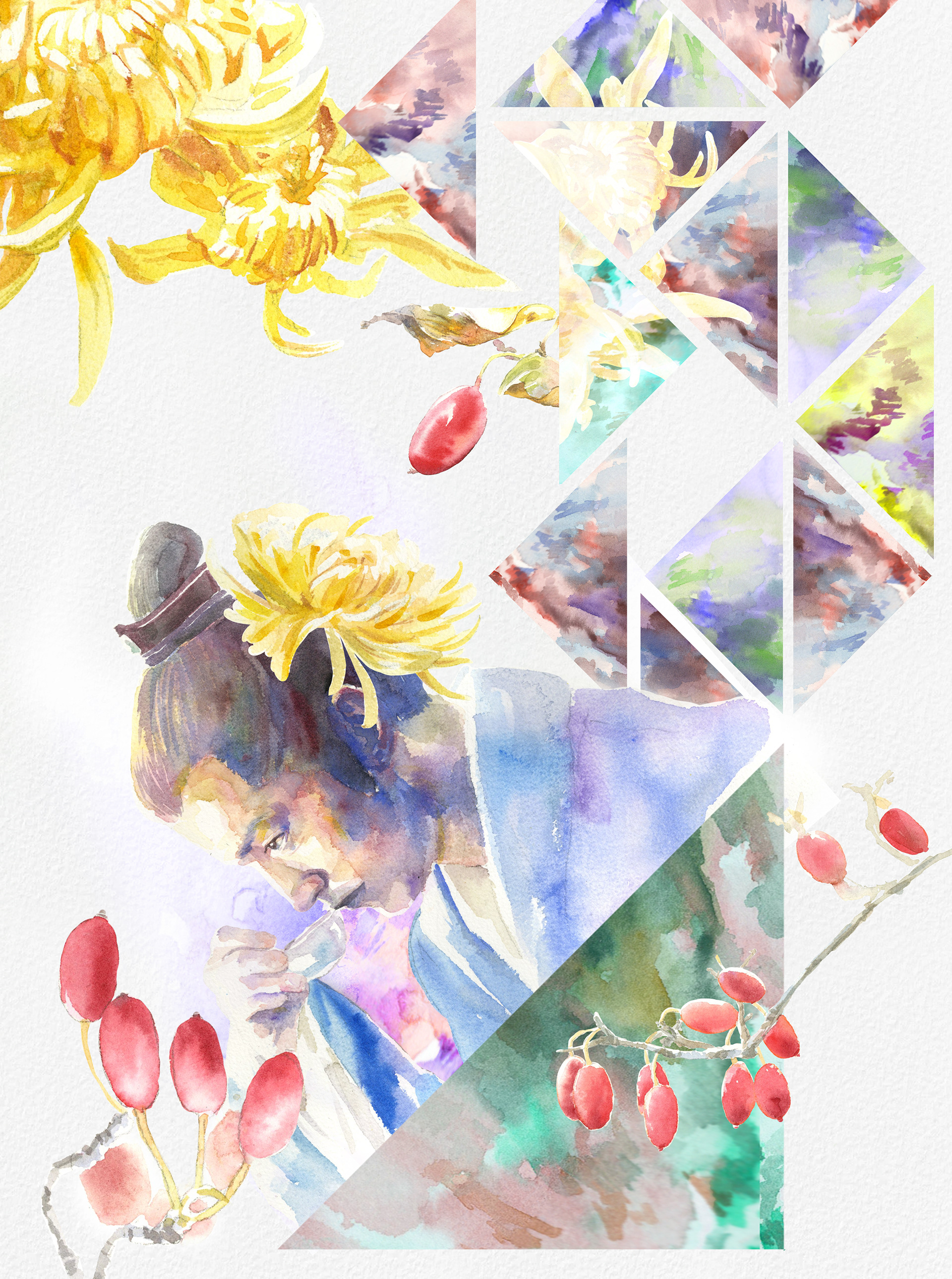 Dogwood Branches on Double Ninth - digitally collaged watercolor
Based on Classical Chinese poem by 8th century poet Wang wei 
九月九日憶山東兄弟 - 王维
Alone, a stranger in a foreign land,
I doubly pine for kinsfolk on this holiday.
When brothers climb mountains, dogwood sprig in hand,
All of them a branch, yet mine so far away.
獨在異鄉為異客
每逢佳節倍思親
遙知兄弟登高處
遍插茱萸少一人
Note: Double Ninth is an old holiday where families hike, drink chamomile wine, and wear a sprig of dogwood to celebrate family and to love and respect the elderly in ones home.